Downtown L.A. Bike Tours
Downtown L.A. Bike Tours
Downtown L.A. Bike Tours
Downtown L.A. Bike Tours
about the tours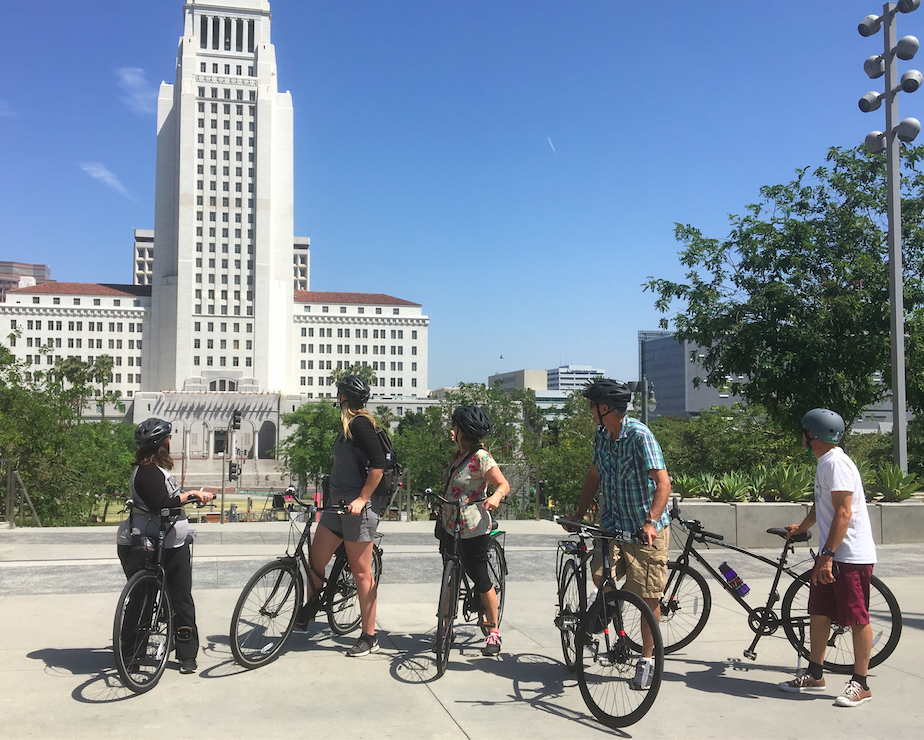 Historic Core and More Tour
Our signature tour begins at the iconic Grand Central Market and will take in all the highlights of downtown Los Angeles on a 2 hour, mostly flat, bike ride. Grand Park, Museums, Music Center, Disney Concert Hall, Chinatown, Union Station, Olvera Street and City Hall are just a few of the narrated stops; and every tour has an off-bike break. Our relaxing pace is perfect for casual riders, and provides just enough workout to enjoy some guilt free goodies back at the market.
Price: $40 (includes bike, helmet, and amplified, guided tour)
Pace: Approx. 2 hours, 8 miles, at a leisurely pace, on streets, in designated bike lanes, parks and pedestrian plazas.
Time: Daily 10AM
Meet: Please arrive 15 minutes prior. Hill Street entrance to Grand Central Market, 308 S. Hill St. Sidewalk signage marks the spot.
Check out our new Arts District Tour! Click Here!
Online reservations close 1 hour prior to start. We often have same day space available, call or text 323-439-4448.
Stops Along The Tour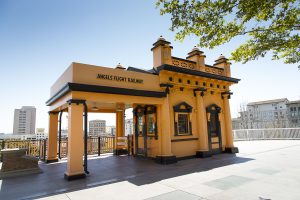 Los Angeles Flight Railway

This 1901 funicular takes passengers on a scenic ride between Hill Street and Grand Avenue's financial and cultural centers.
Los Angeles City Hall

Los Angeles City Hall, completed 1928, is the center of L.A.'s local government and houses the mayor's office, the Los Angeles City Council, plus the best views of the city from the observation tower.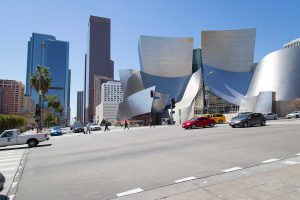 Walt Disney Concert Hall

The 4th concert hall of the Los Angeles Music center. Designed by Frank Gehry, it is an internationally recognized landmark and one of the most sophisticated concert halls in the world.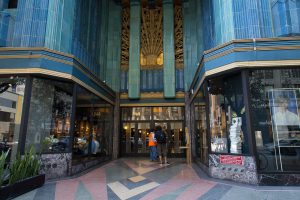 Arts Deco Architecture

The Eastern Columbia Building, also known as the Eastern Columbia Lofts, is a thirteen-story Claud Beelman designed Art Deco gem located in the Broadway Theater District of Downtown Los Angeles.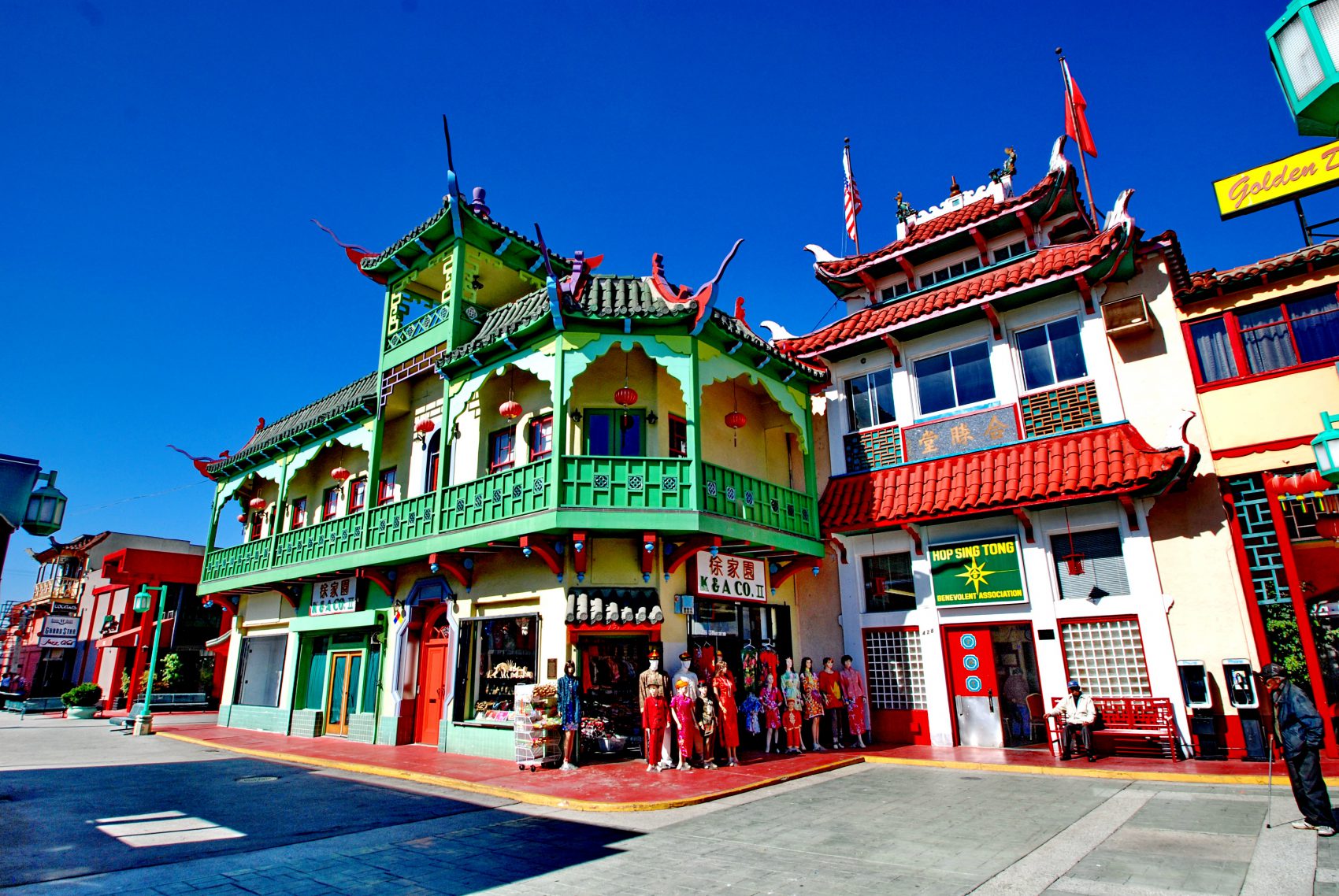 New Chinatown

Chinatown is a neighborhood in Downtown Los Angeles, California that became a commercial center for Chinese and other Asian businesses in Central Los Angeles in 1936. But where is "old" Chinatown? We know.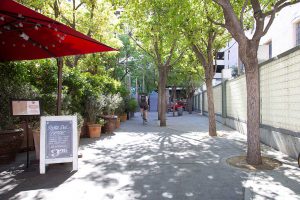 Parks and Pedestrian Plazas

Our tours utilize the best routes for biking DTLA. Bikes can go where tour buses can't.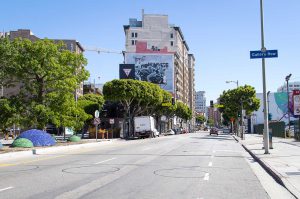 Spring Street/Main Street

Downtown Los Angeles' cycling corridor cuts a path for bike riders through the Historic Core neighborhood.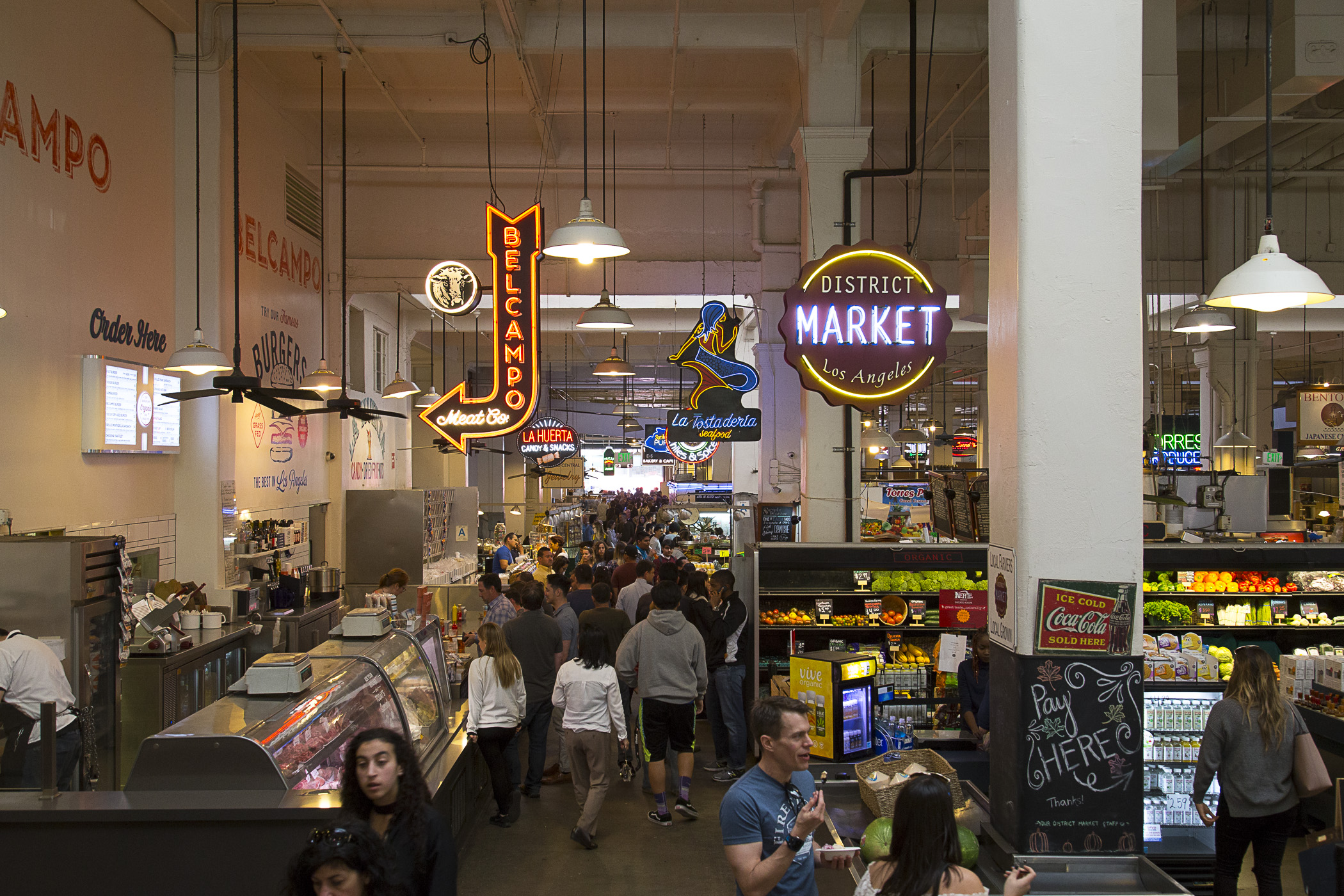 Grand Central Market

L.A.'s 100 year old food hall is home to old and new eateries, breweries, and Handlebar Bike Tours.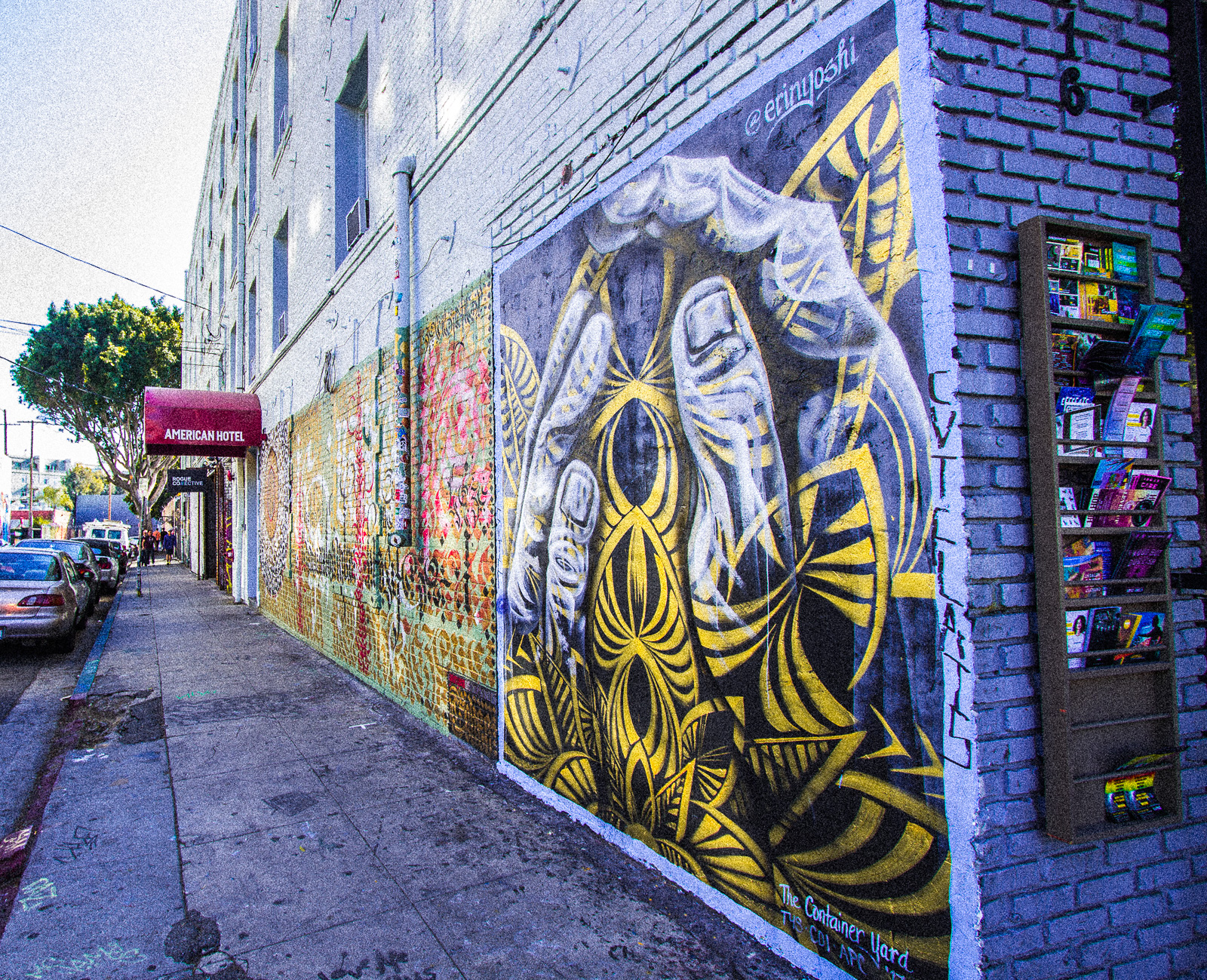 The American Hotel

The heart of the Arts District began life as a respite for African Americans during segregation, its had many incarnations before its current status as the heart of the Arts District.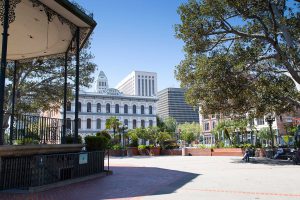 Olvera Street

One of the most popular tourist destinations in Los Angeles, El Pueblo de Los Angeles Historical Monument. The colorful Mexican marketplace, and Spanish style plaza is L.A.'s oldest neighborhood.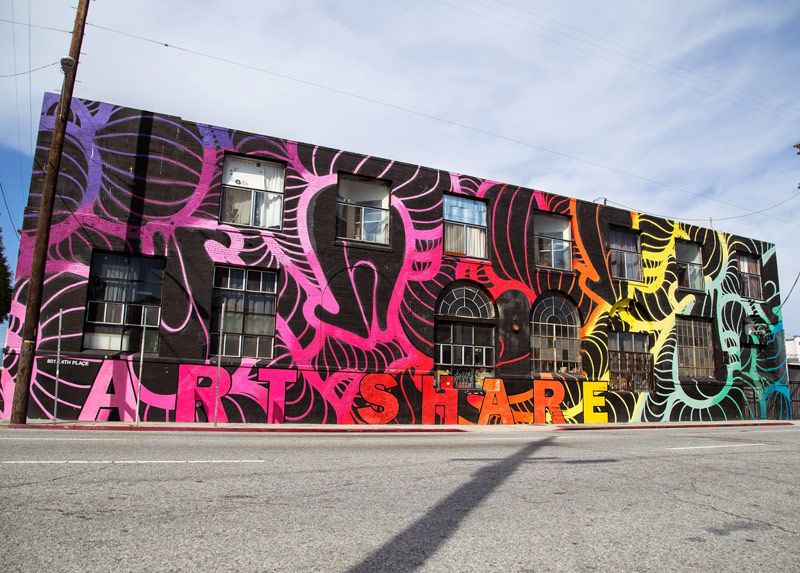 The Arts District of Los Angeles

An amazing, open air art gallery curated by international muralists, and homegrown graffiti artists. Big changes are coming fast to this once forgotten neighborhood.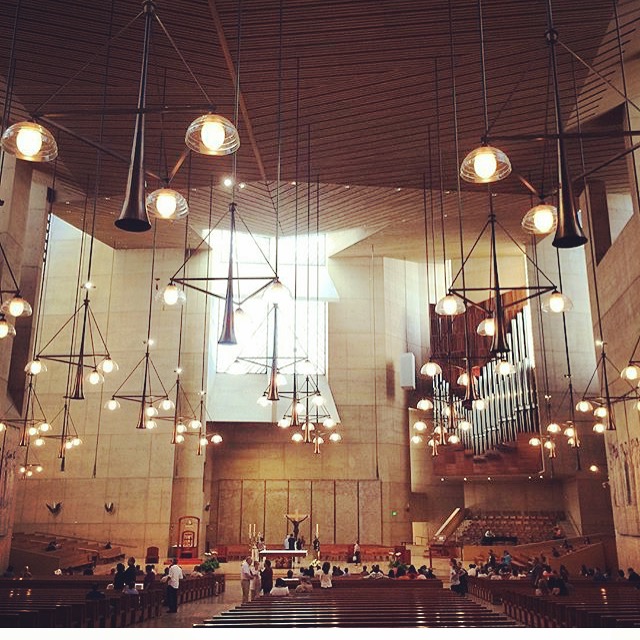 Our Lady of the Angels Cathedral

Its somewhat brutal exterior belies the beauty within Saint Vibiana and Gregory Peck's resting place.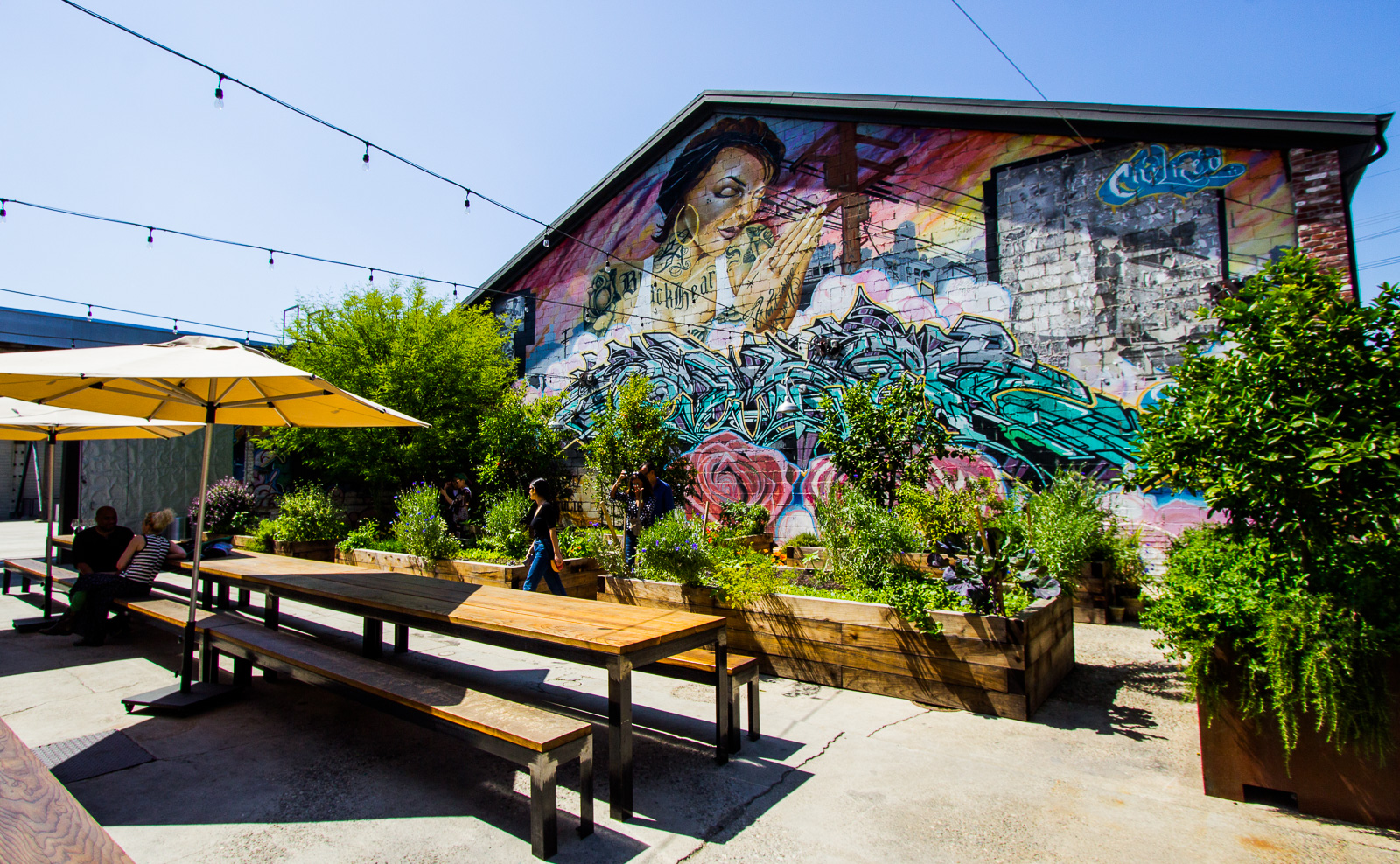 Hauser and Wirth Gallery

Located in an old flower mill, this international gallery touts itself as a museum style gallery and welcomes the public to its gathering spaces, restaurant and exhibitions.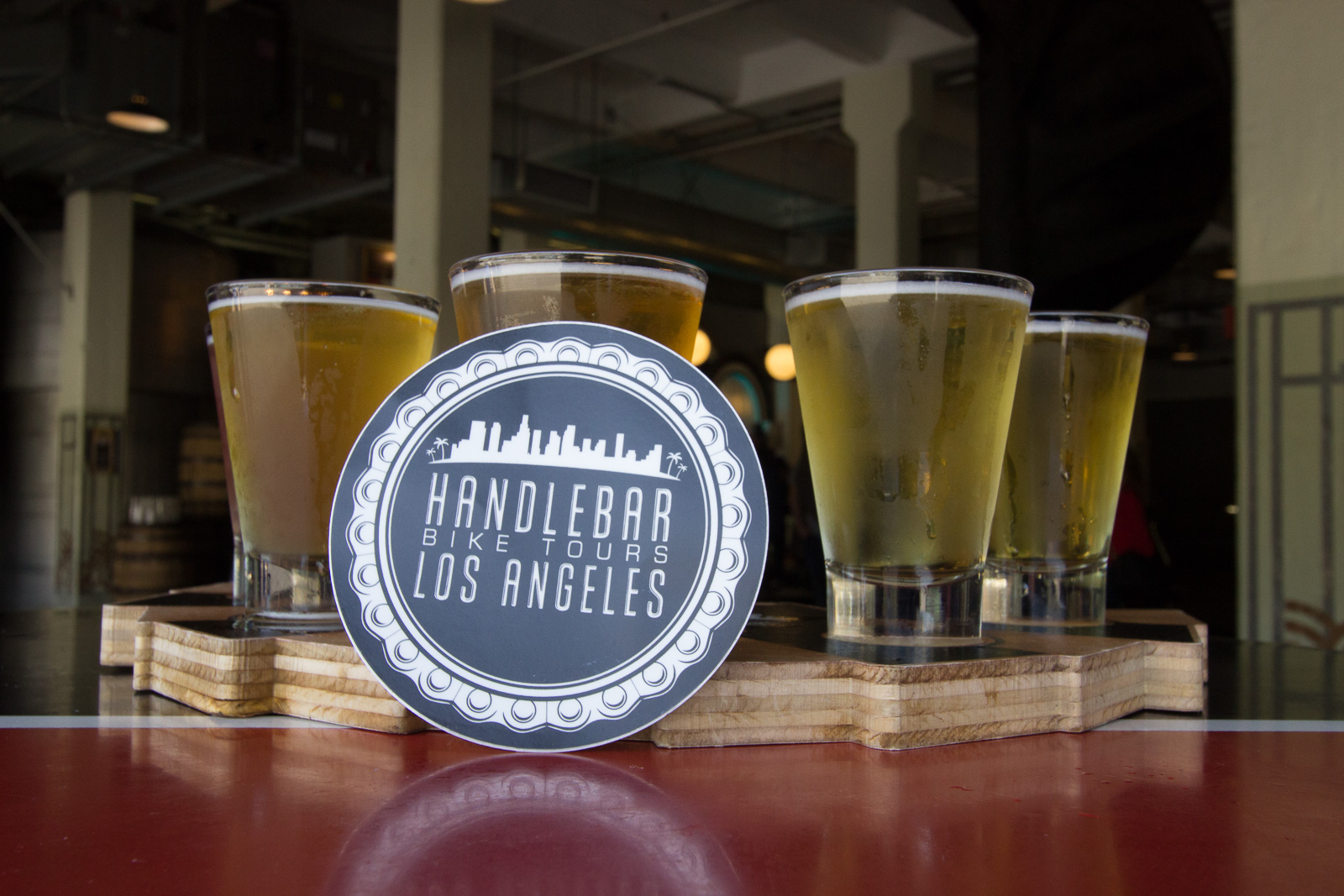 The Post Ride Reward

While we do not serve alcohol as part of the tour, we have plenty of recommendations for DTLA eats and drinks.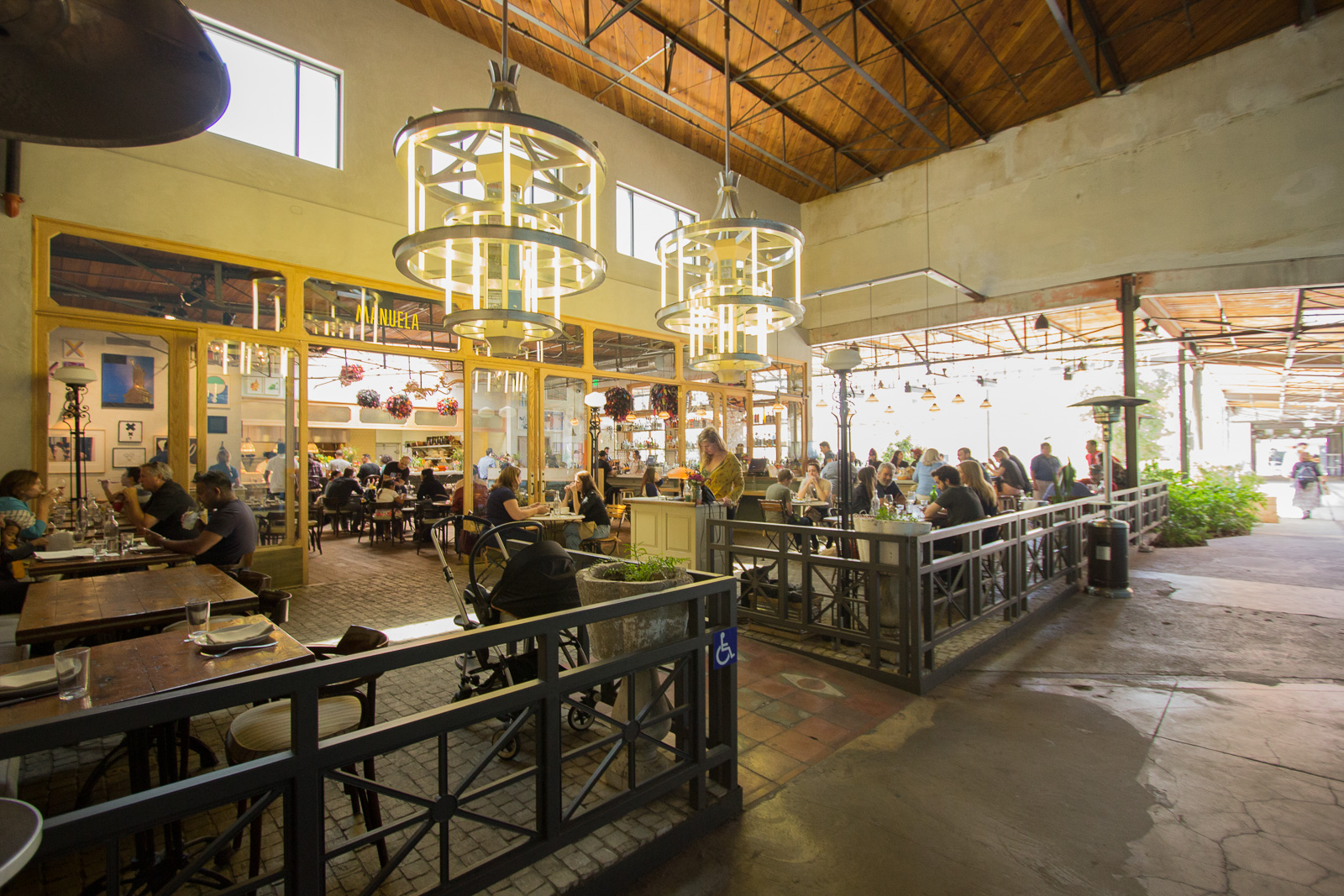 Foodie Destinations

From fine dining, to street food, Los Angeles is know for its endless variety and abundance of fresh food.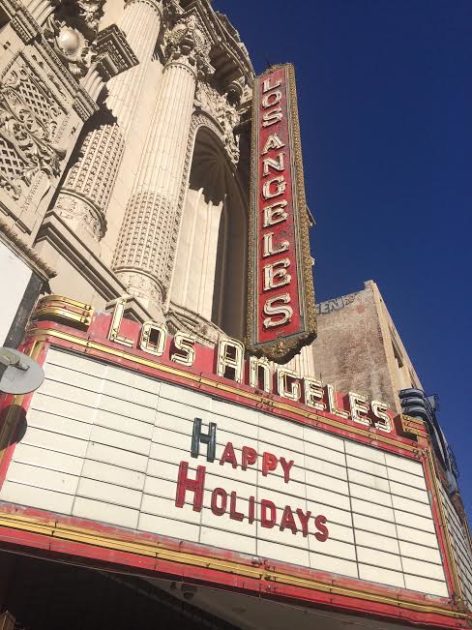 Classic Broadway Theaters

Vintage Vaudeville and Hollywood glamour abounds in the numerous classic theaters of Broadway, with amazing architecture.