Downtown L.A. Bike Tours
Downtown L.A. Bike Tours
Downtown L.A. Bike Tours
Downtown L.A. Bike Tours
about the tours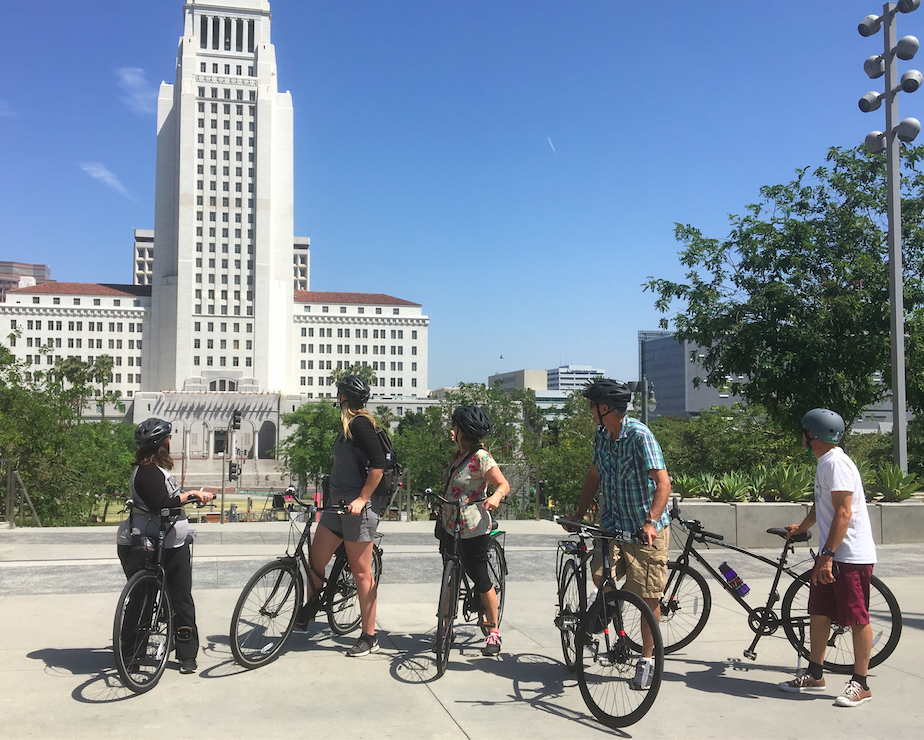 Historic Core and More Tour
Our signature tour begins at the iconic Grand Central Market and will take in all the highlights of downtown Los Angeles on a 2 hour, mostly flat, bike ride. Grand Park, Museums, Music Center, Disney Concert Hall, Chinatown, Union Station, Olvera Street and City Hall are just a few of the narrated stops; and every tour has an off-bike break. Our relaxing pace is perfect for casual riders, and provides just enough workout to enjoy some guilt free goodies back at the market.
Price: $40 (includes bike, helmet, and amplified, guided tour)
Pace: Approx. 2 hours, 8 miles, at a leisurely pace, on streets, in designated bike lanes, parks and pedestrian plazas.
Time: Daily 10AM
Meet: Please arrive 15 minutes prior. Hill Street entrance to Grand Central Market, 308 S. Hill St. Sidewalk signage marks the spot.
Check out our new Arts District Tour! Click Here!
Online reservations close 1 hour prior to start. We often have same day space available, call or text 323-439-4448.
Stops Along The Tour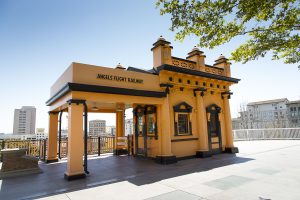 Los Angeles Flight Railway

A 116-year-old funicular that takes passengers on a scenic ride between Hill and Olive streets on Bunker Hill.
Los Angeles City Hall

Los Angeles City Hall, completed 1928, is the center of the government of the city of Los Angeles, California, and houses the mayor's office and the meeting chambers and offices of the Los Angeles City Council.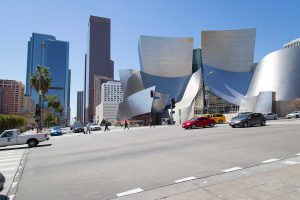 Walt Disney Concert Hall

The 4th concert hall of the Los Angeles Music center. Designed by Frank Gehry, it is an internationally recognized landmark and one of the most sophisticated concert halls in the world.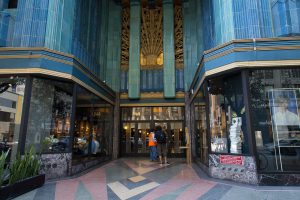 Eastern Columbia Building

The Eastern Columbia Building, also known as the Eastern Columbia Lofts, is a thirteen-story Claud Beelman designed Art Deco building located at 849 S. Broadway in the Broadway Theater District of Downtown Los Angeles.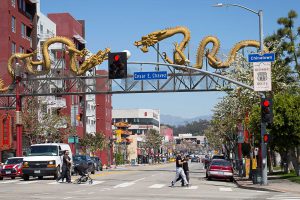 Chinatown Tour

Chinatown is a neighborhood in Downtown Los Angeles, California that became a commercial center for Chinese and other Asian businesses in Central Los Angeles in 1938.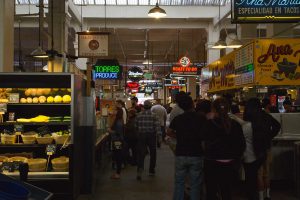 Grand Central Marketplace

The oldest farmers market in Los Angeles, now known as the Grand Central Marketplace.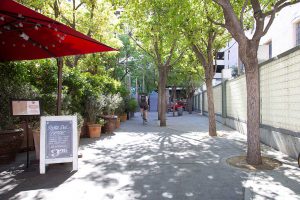 Parks and Plazas

Where Angelenos gather to enjoy great food and recreation.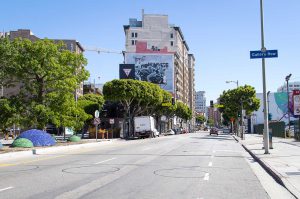 Main Street

Home to numerous restaurants, shops, and downtown Los Angeles' jewelry district.
Music Center

The Music Center is one of the largest performing arts centers in the United States. Each year over 1.3 million visitors come here to view performances by its four world renowned resident companies.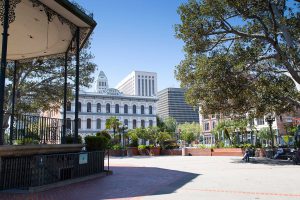 Calle Olvera

One of the most popular tourist destinations in Los Angeles, located in the oldest district of the city as part of El Pueblo de Los Angeles Historical Monument. The colorful Mexican marketplace opened on Easter Sunday, April 20, 1930 following a preservation campaign that was spearheaded by Christine Sterling.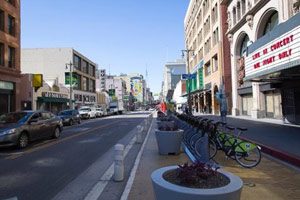 Broadway Theater District

Historic vaudeville theaters and movie palaces.