About Handlebar Bike Tours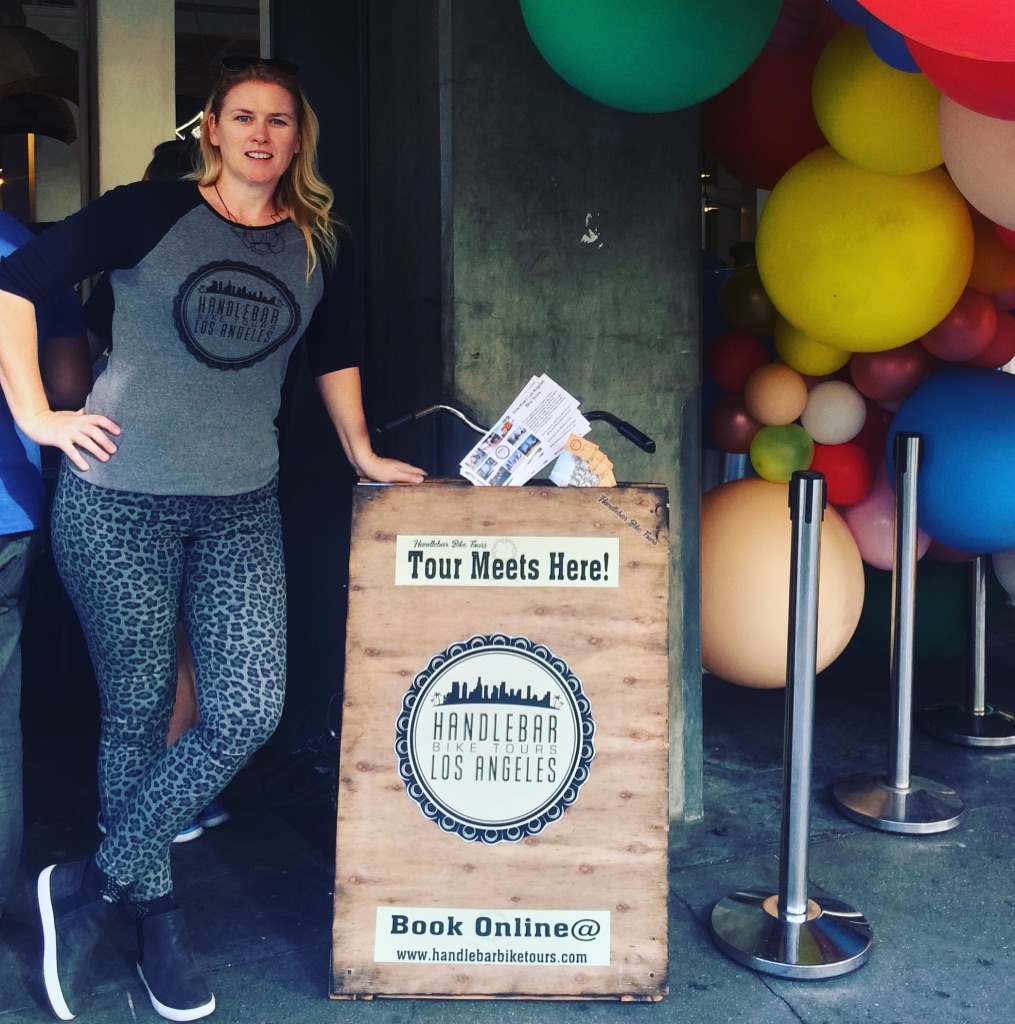 Hello!
I'm Jen, the founder of Handlebar Bike Tours and Los Angeles high school teacher. Travel is my passion, I've toured several countries by bike. I'm obsessed with local development, photo archives, public policy, architecture, history, cuisine and events in and around Los Angeles. Combining all of these interests, with a desire to get more people comfortable cycling in Los Angeles, and provide jobs for former students, Handlebar Bike Tours was born. If you come on a weekend, you'll probably get me as your guide. Weekdays Jenna, an artist, and Disney Hall/Music Center expert guides the tours. Come ride with us!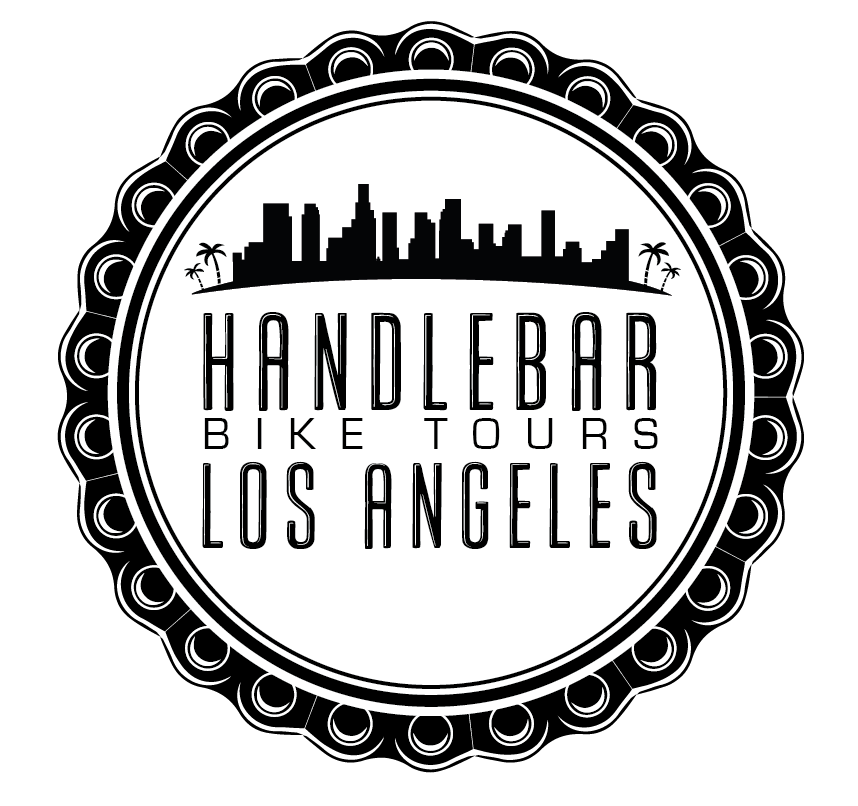 Overview: Handlebar Bike Tours focus on the neighborhoods of downtown Los Angeles. DTLA, as its known, is the center of civic life, business, professional sports, cultural institutions, conventions, fashion industry, and filming locations for Los Angeles. The tours are primarily history focussed, with architecture, pop culture, filming locations and restaurant recommendations, etc. added in too. Downtown is the story of California, with its preservation efforts, modern skyscrapers, unique shops and world class restaurants. It is very different from most visitors' preconceived notions of L.A. they see on TV; it is not Malibu, Hollywood, or Beverly Hills. Yet, oddly enough, it is the L.A. people see on TV and in the movies, as we routinely run into live film shoots on tour.
L.A. was founded along the banks of the L.A. river, with Downtown as its historical heart. You will find very little of the pretension and exclusivity of the rich and famous in DTLA. It's home to many of our fine art galleries, performing arts venues and civic institutions. Downtown is where most city/social services are located, therefore you will see our homeless neighbors, possibly a protest, news crews, police and fire, special events, maybe a clown or a viking, …for real. Downtown is very much like NYC in the 70's, it is not the cookie cutter, chain store version of a city, and that is what makes it refreshing after a few days spent in the other neighborhoods of La La Land.
Our tour groups are kept small at 8 participants; you'll never get lost or left out. We find this is an optimal number for navigating and creating a convivial, personalized atmosphere among guests. The small group experience allows us to tailor the tour to specific interests, and riding abilities. It is optimal for taking questions and pictures. For private tours, we have the ability to do groups of up to 30.
Riding conditions: Surprisingly downtown has much lighter traffic than the rest of L.A., especially weekends, and many protected bike lanes we utilize whenever possible. Traffic calming measures, metro lines, and car free residents make downtown accessible to bikes. That being said, we will ride on streets, next to cars, on every tour. Our guides follow a strict protocol for navigating, turning, stopping, and will never pull quick, risky moves on tour. Our guides use an amplification device to narrate the tour and call out directions in advance. 
Our tours are specifically designed for casual riders, guests who ride a bike a few times a year will be able to do any of our tours, and guests who ride regularly will find the tours easy, yet feel like they got some exercise. Routes avoid hills, most of the tours are flat, and utilize designated bike lanes. 
Bikes: Our bikes are 8-speed, upright, step through, city bikes. They keep you seated upright for optimal sight-seeing and visibility. The bikes are equipped with cup holders, handlebar bags for small items like cameras and wallets, a bike rack on the rear for larger items, and a bell.
Location: Our home base is Grand Central Market. Our office is in Grand Central Market's garage, on the first floor. We meet guests on the sidewalk at the Hill Street entrance, right across the street from Angel's Flight Railway, and near G and B Coffee. Look for our sandwich board sign that says "Tour meets here". Use 308 S. Hill St. for map apps, or ride-share directions.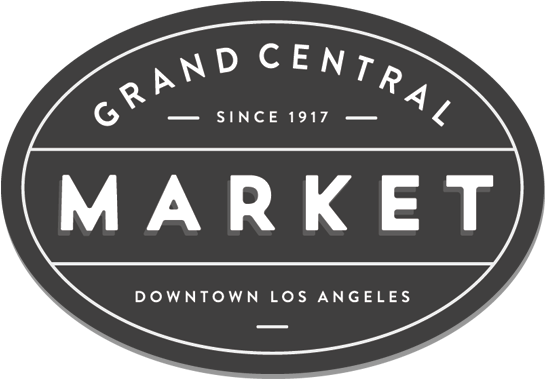 Grand Central Market, L.A.'s 103 year old food hall, is a destination in itself. With over 40 food vendors, it's a great spot for hungry cyclists to land for breakfast, lunch, a beer, or all of the above.
Custom tours: Brewery cruise? Corporate outing? Bachelor/bachelorette event? Birthday celebration? Contact us; we have ideas, bikes and guides to customize an event for you. We can even create a customized booking link, allowing participants to book individually, for your private group tour.